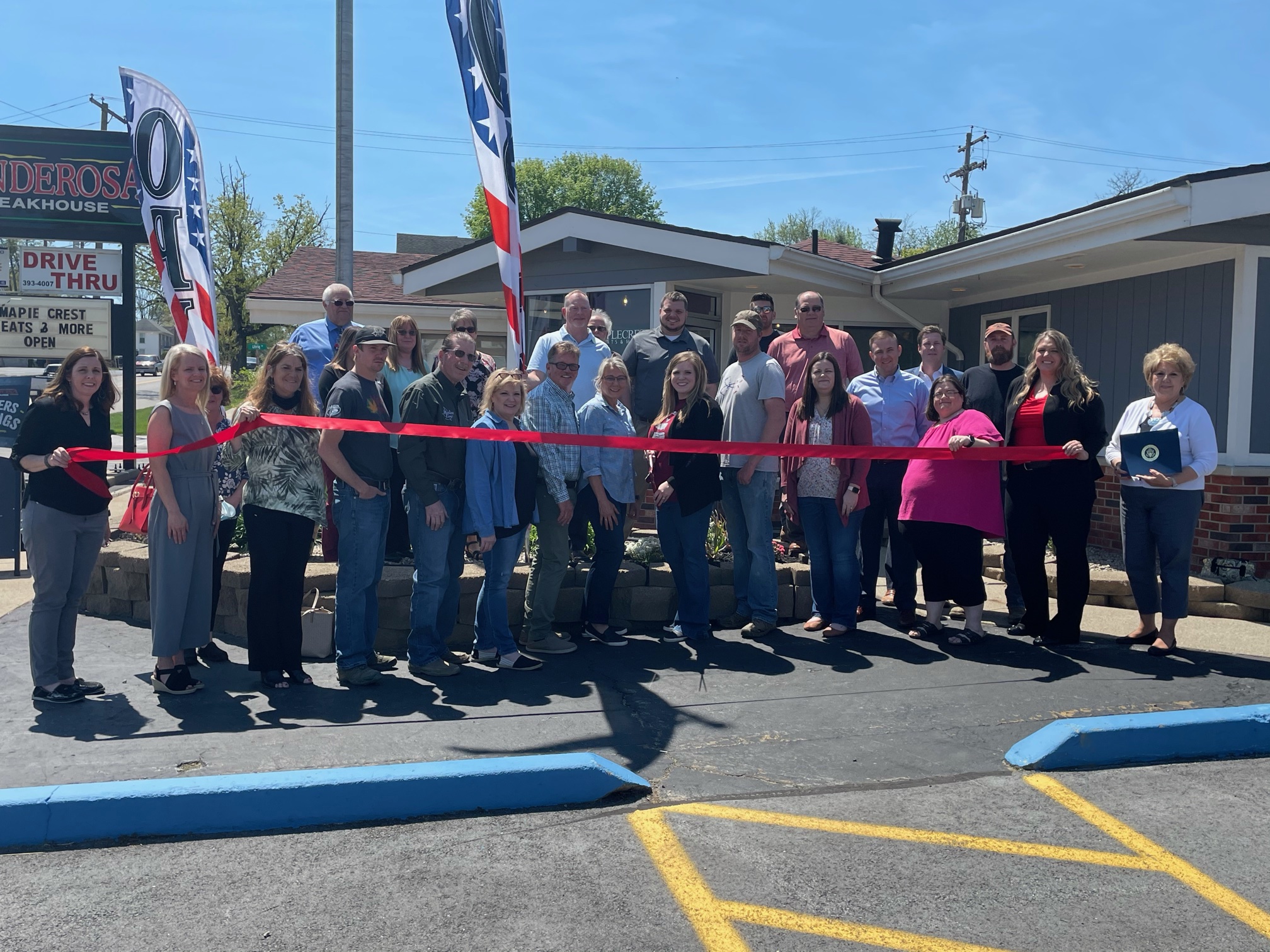 Welcome to the Highland County Chamber of Commerce
Our Mission:
The Highland County Chamber of Commerce is an active advocate and resource for our business community, promoting economic and community development.
Our Vision:
To provide benefits to businesses that no business can live without.
Next Building Success Seminar Series presentation- May 12th
Join the Highland County Chamber of Commerce for our newest program, Building Success Seminar Series. We hope this series of presentations will not only add value to your business but also give you a chance to learn more about what the Chamber is doing for you. These will be webinars until we are able to move to in-person or a hybrid in-person/remote attendance as COVID restrictions allow later in 2021.
Registration for each session is available under the Events calendar. A Zoom link will be emailed to you follow registration at the email address provided during registration. If you are unable to attend at the scheduled time an email link to the recording of the presentation will be sent to you after the seminar is over.
Interested in presenting a seminar?
We are now booking speakers/seminars for September-December 2021* Please reach out to Jamie Wheeler at (937) 393-1111 or jamie@thehighlandchamber.com.
*We hope to move these to in-person or hybrid in-person/remote attendance as COVID restrictions allow later is 2021.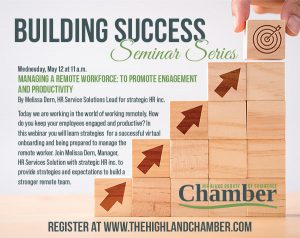 More information and online registration is HERE for the May12th presentation on Managing a Remote Workforce
Health, Dental, Prescription Card and more! Learn about our "member exclusive" benefits and how you could save.
View Member Savings
Ready to Join?
Becoming a member is quick, easy and valuable. Participate in special events, member benefits and networking opportunities that will give your business more exposure.