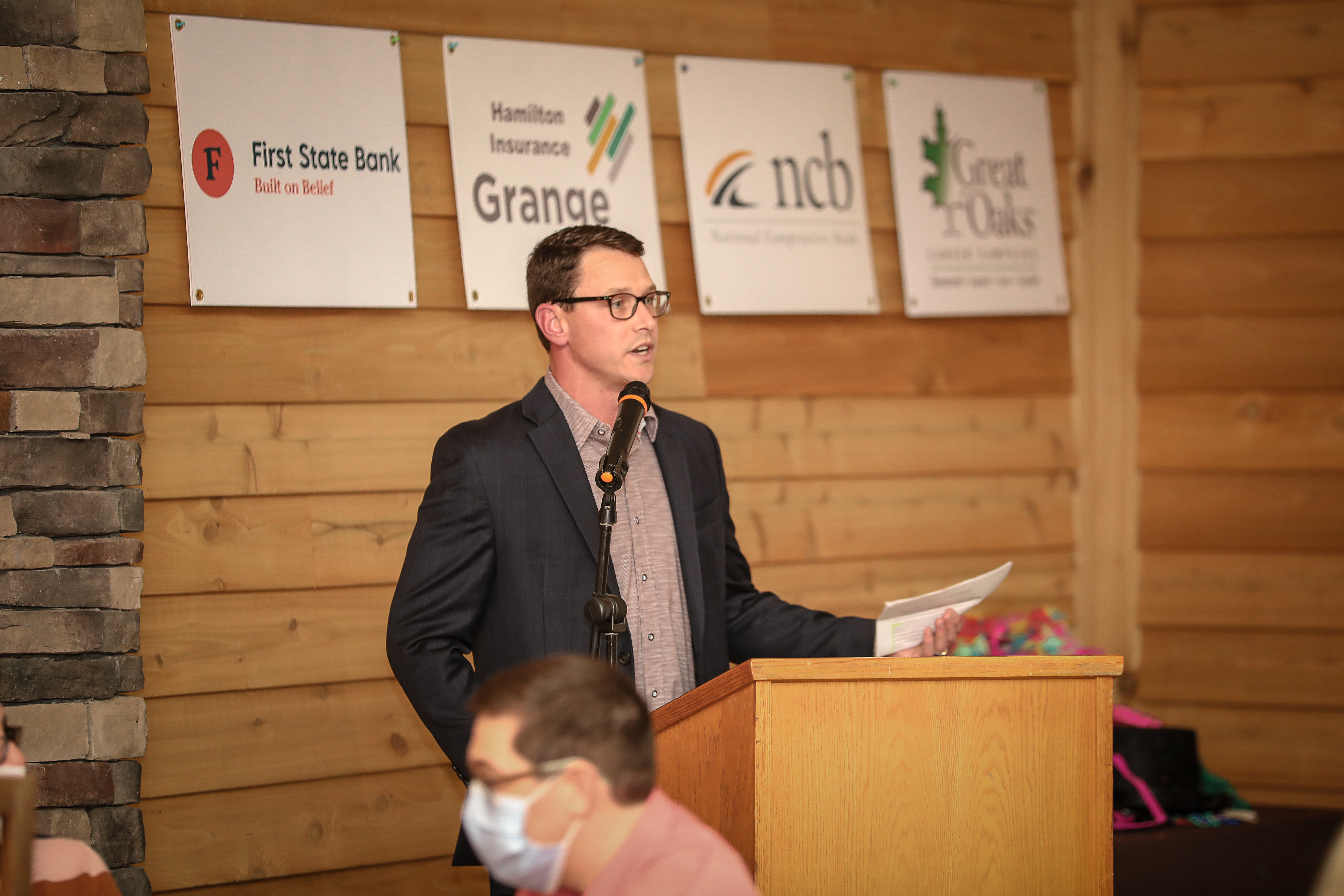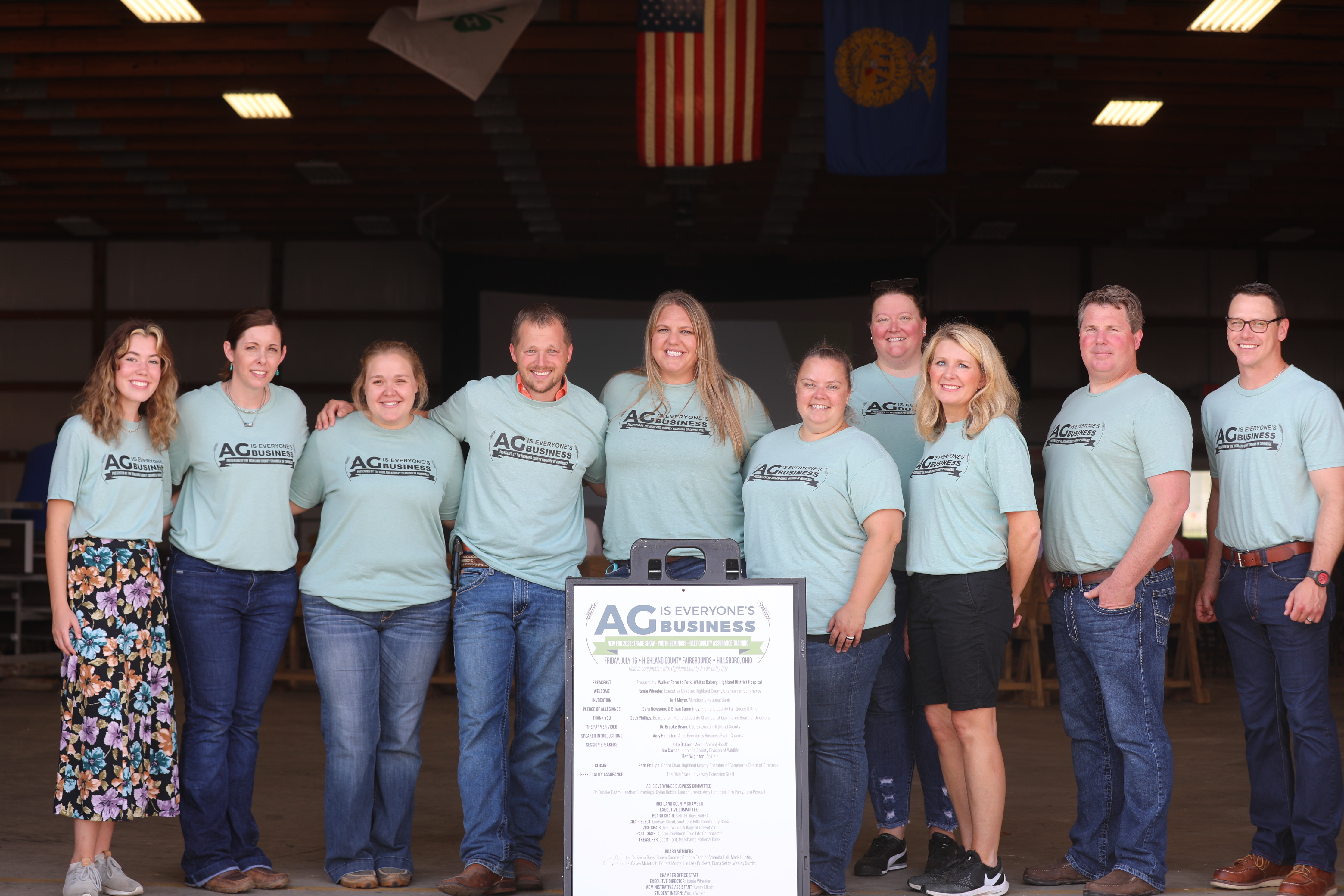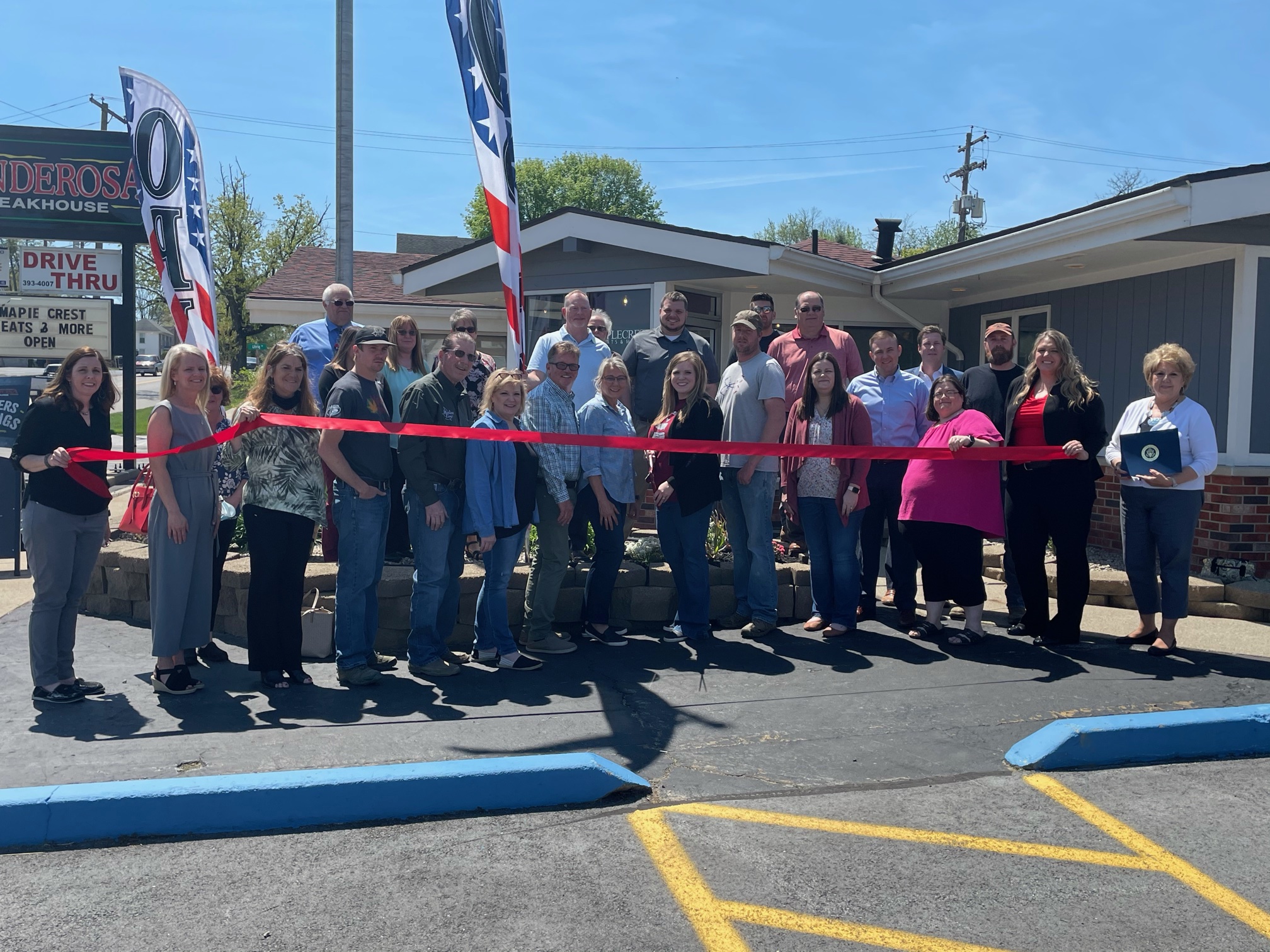 Welcome to the Highland County Chamber of Commerce
Our Mission:
The Highland County Chamber of Commerce is an active advocate and resource for our business community, promoting economic and community development.
Our Vision:
To provide benefits to businesses that no business can live without.
Annual Meeting & Dinner a Success
The Highland County Chamber of Commerce hosted its annual meeting and dinner on Thursday, May 12, at The Lake View Loft Event Venue north of Hillsboro. Over 175 guests attended "Hats Off to Our Members" and enjoyed an evening of networking within the Highland County business community. Dinner was provided by Shoelaces Catering, Maplecrest Meats & More, 62 Classics Diner, Batter Up Bakery, and Larry's Party Shop.
Highlights of the evening included comments made by Chamber Board President Lindsay Cloud as well as a financial report and Chamber update was given by Executive Director Jamie Wheeler.
Throughout the evening guests competed in a variety of contests to earn prizes for themselves or their staff.
Over 35 different local businesses donated items for gift baskets that were raffled off at the conclusion of the evening. A photo booth was also present to encourage networking among guests.
Platinum sponsors for the event included: Bear Mechanical, LaRosa's Family Pizzeria, Lewis Financial, Merchants National Bank, Southern Hills Community Bank and Paramount Commercial Roofing. Gold sponsors were: Adena Greenfield Medical Center, Boyer Territory & Real Estate Company, Chris Mahan Consulting, Edward Jones, First State Bank, Great Oaks Career Campuses, Hamilton Insurance Agency/Grange Insurance, Ohio Means Jobs/Highland County Community Action, Highland District Hospital, Innergex, NCB, Peoples Bank, Shafer Heating & Cooling LLC, and Southern State Community College. Silver sponsors included: HealthSource of Ohio, Fifth Third Bank, Rick's Hometown TV and Appliance Center, South Central Power Company, Village Of Leesburg, and Wilkin and Wilkin Insurance. Bronze sponsors for the event: Barr's Pharmacy, BidFTA Hillsboro, Chillicothe, and Wilmington, Classic Real Estate Company, Corner Health Mart Pharmacy, Dance Steel & Farm Supply, Farm Credit Mid-America, Greenfield Research, Inc., Horne Law Office, Inspire Training Center, Jerry Haag Motors, Inc, Robert and Dee Moots, Sunset Valley Farms, Southern Ohio RetroFoam, LLC, Stevens Do It Best Hardware, The Lake View Loft Event Venue, Thompson Funeral Home, TKS Pawn Shop, True Life Chiropractic, Turner Funeral Home and Crematory, and Wilmington Savings Bank.
Businesses and individuals who donated to the 27 raffle baskets included: Blossom and Buds, Bowman Countyline Carryout, Jeff and Lindsay Cloud, Corner Health Mart Pharmacy, Cundiff's Flowers, First State Bank, Highland County Family YMCA, Highland Nutrition, Jett's Pro Embroidery, Merle Norman, Mother Clucker's Farmhouse, NCB, Paramount Roofing, Rick's Hometown Appliances, Rural King, David and Diana Setty, Christy Sowders with Eden House, Southern Hills Community Bank, Southern Ohio Appraisers, LLC, Southern State Community College, Star Cinemas, Steven's Hardware, Sugar Shack, TechneTitle, The Alley and Highland Lanes, The Arven Group, Tissot's Home Center, Tux and Tan, Wooden It Be Nice, WSRW/Buckeye Country, and WVUN Radio Station.
Proceeds from the event allows the Chamber to support their initiatives of advocating for the business community while promoting economic and community development.
For more photos from the event, visit the Chamber's Facebook page. Plans for the 2023 Chamber annual dinner will be made available in early 2023.
Health, Dental, Prescription Card and more! Learn about our "member exclusive" benefits and how you could save.
View Member Savings
Ready to Join?
Becoming a member is quick, easy and valuable. Participate in special events, member benefits and networking opportunities that will give your business more exposure.